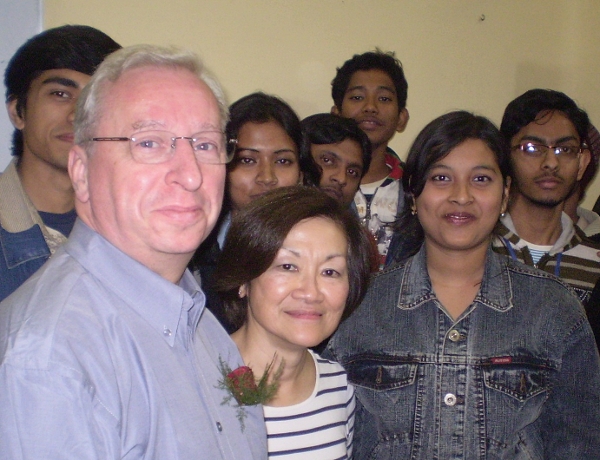 Volunteer for Spoken English Classes
If you would like to spend a few hours participating in spoken English classes we can arrange them for you at a local English tutorial college in the north of the city.
You can visit just one time or arrange with the coordinator to come back at other times during your stay. You do not have to prepare anything; it is more of an opportunity for local students to practise their conversational English with native speakers or others who have good English.
Usually it will take the form of a casual discussion with a small group around a table but you are welcome to add your own ideas if you wish.
It is a great way to meet young Bengalis and communicate in a meaningful way.
Deepening the travel experience
One of our slogans is about deepening the travel experience. By that we mean taking opportunities to make personal contact and gain deeper insights into how this city and its people work and think. This kind of contact does exactly that. Within a matter of hours of arriving here you could be speaking face to face with local people on a range of topics that interest you and them.
The College
We will take you to a small private college in the far north of the city. You do not only get to meet the students and their teachers but also get to see a part of the city that few people would normally experience.
Cost
We make a small once only charge to cover our time meeting you and taking you to the class and arranging the class with the college. The college will see you back to the Metro or organise your taxi if you need this service. You are free to come back again and again at no other cost.