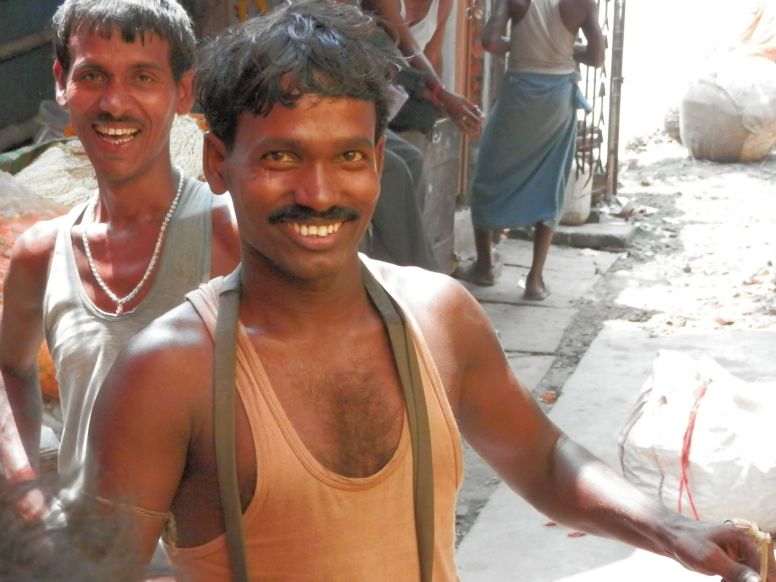 Things to do in Kolkata that do not involve a lot of walking.
Coffee, Lunch and Sweets
Less a walk, more a taste of the real Bengal. We tram it to the famous Indian Coffee House for a cup of history, then walk lazily to Hati Bagan market and lunch in an old but locally famous eating house. It is simple but delicious Bengali fare, usually eaten with your hands. Not for those who expect air conditioning and a napkin. They usually can find a spoon for those who require an implement. This is basic but good Bengali fare. A short walk then to an old local home for tea and Bengali sweets. We then walk you back to the local Metro or a closer tram stop and see you on your way.
Public Ferry rides on the Ganges
We start with a Metro ride to the far north of old Calcutta then a short walk down a crowded local street market to a Ferry Ghat on the Hooghly, also known as Ganga, and catch a ferry back to Howrah station passing along the way the North Kolkata ghats, including the burning ghats and on under the imposing Howrah bridge to Howrah station. We change ferries here and catch another ferry to Babu Ghat, passing the skyline of British Calcutta and now modern Kolkata. From here we walk back through the Maidan (often referred to as the 'lungs of the city') to Park and Sudder Streets.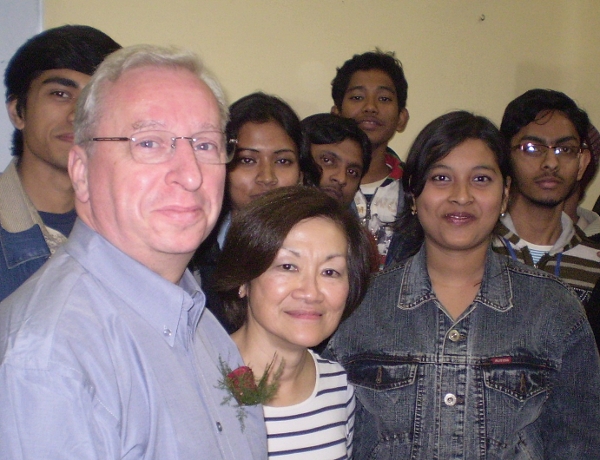 Meeting Young India
If you would like to spend a few hours meeting and talking to young Indians in English we can arrange it at a local English tutorial college in the north of the city.

You can visit just one time or arrange with the coordinator to come back at other times during your stay. Usually it will take the form of a casual discussion with a small group around a table but you are welcome to add your own ideas if you wish. The group changes a few times before the end of the class. This is a great way to meet young adults and discover their world within a couple of hours.

All you do is talk and listen. No need to teach. You are there to provide practice and allow your English learners to get used to different English accents. You do not need to have a teaching background or even have English as your mother tongue.

You get the chance to ask questions and be questioned. In this way you can discover the interests and thinking of a cross section of young Indian adults over the course of an hour or two.

Of all our activities we do we think this is the best for immersing oneself in the local culture in such a short time. These sessions happen in the evening.

We take you there and see you back to your hotel if you are new to the city or put you on the Metro back to your local station. You also get to see a part of the city seldom visited by travellers.


Art Gallery Tour
This tour takes in, for the main part, the 3 biggest galleries in Kolkata, mainly dedicated to contemporary exhibitions. They are The Centre for Contemporary Indian Art (CIMA), the Birla Academy of Art and Culture (but which also boasts a handsome little collection of traditional Indian Art) and The Academy of Fine Arts.

Of course there are other smaller independent galleries, which often have interesting exhibitions. It's all a matter of what's on at any given time. However, if you wish to take in some of these galleries you will need to cover extra travel expenses as they can be substantial distances from each other.

We travel to these destinations by a combination of metro, taxi and auto rickshaw.

The tour starts at 3 pm and would normally last for about 3 hours. After completion we can have snacks and drinks at a spot where the city's arts community meet to fraternise each evening.
Northern Temple Tour by Public Transport
There are two famous temples that are well worth exploring. Just out of Kolkata both are situated on the river. Belur Math is the headquarters of the Ramakrishna Mission, a reformist Hindu movement founded by Vivekananda in memory of the saint Ramakrishna who preached the unity of all religions. A short ferry ride further up the river we find the imposing Kali Temple at Dakshineswar. On the way we can view another smaller local Shiva temple, again on the river. The tour involves transport by metro, rail, cycle rickshaw, ferries, bus and even a tram ride if you wish. If you would like to do this tour or part of the tour by taxi the fare will be added to the tour cost.
Bengali Cooking Classes
For 14years we have been teaching visitors to Kolkata the art of Bengali cuisine. It is quite different from other Indian cuisines and simply delicious.Cooking classes are around 3 hours per session, with one to three students with one of our teachers. The lessons are held in the homes of our teachers. Usually we take you by public transport to our home presenter's house after meeting you at your hotel and you make your way back to your hotel. This applies if you are staying in central Kolkata or are staying close to the Metro. If not we will make other arrangements.

We need to know well in advance your desired dates and number of classes as many of our home presenters are working women with prior commitments.
The class includes:
1. Individualised tuition in the homes of Indian women,
2. A recipe booklet, which includes background information on Bengali cuisine,
3. And being taken by Metro Rail or other public transport to the presenter's homes.

You of course also get to eat the food you help prepare and meet Indian women in a natural setting and talk about what ever interests you on your Indian travels.
When booking:
Tell us your preferred time and other possible times. Please let us know where you will be staying with phone number if known and local mobile number if you have one, the dates, the number of classes you want to do and any food preferences or aversions e.g.. vegetarian, chicken or fish, no chillies, no milk etc.

For other activities please see our sister site at http://traveleastindia.weebly.com/